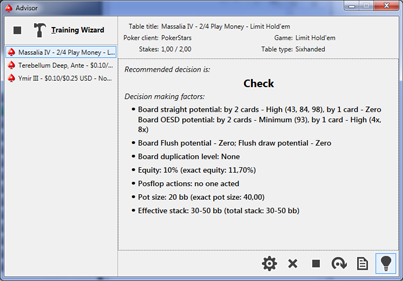 Read general info about the project
Poker Advisor is a real-time analytical system that is intended to assist poker players in decision making during the game.
The purpose of the system is to give the player a comprehensive analysis of the situation in order to reduce reflections on the decision-making, reduce the influence of tilt and inattention, and thus improve the quality of multi-tabling.
When you play 10+ tables simultaneously you need continually switch between tables and you can overlook some factors that could be decisive in the current hand ...
Download free technology preview
To estimate the project download free technology preview version of the app.
The project is still in development stage so current version is intended only to demostrate the concept, so you can evaluate ideas implemented, and give us your feedback about how to develop the project so that it will fully meet your expectations.
App doesn't require installation - just run Advisor.exe and program will start work ...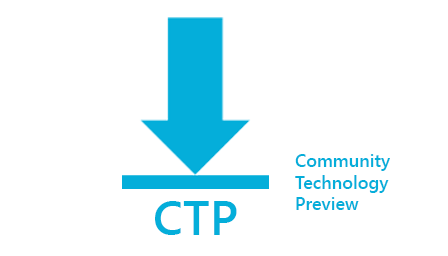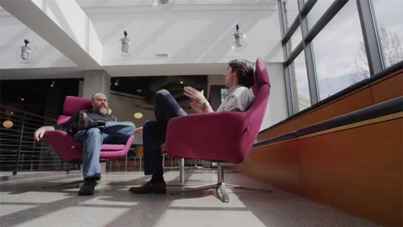 Read project blog to explore news and leave a comment
Visit our blog. We post there latest project news and discuss them. We will publish regular release notes with the description of last changes and bugfixes. You can leave your feedback about latest build and report a bug that we've missed.